A total of 30 nations line up for a sideways battle for success in the Drifting Cup at the 2022 FIA Motorsport Games in France across 26-30 October.

The popular discipline will make its return for the long-awaited second edition of the Motorsport Games taking place next week, attracting a host of nation's best drifters from around the globe and many 2022 champions all competing for the gold medal.
Featured as one of the founding disciplines of the first FIA Motorsport Games, the strong field for this year is headed by Ukraine and the inaugural Drifting gold medalist, Dmitriy Illyuk, who will again represent Team Ukraine in a Nissan 200sx.
Latvia's incredibly well-known drifting star Kristaps Bluss (BMW E92 Eurofighter) will join the fray, alongside Gerson Junginger (BMW Z3 Roadster) for Germany and Nodari Kodua for Georgia (BMW 1M Series). The experienced Jakub Przygońsk (Toyota GR86) races for Poland and will be a name Dakar and rally-raid fans will remember, while Portugal's hopes rest on João Vieira (BMW E46).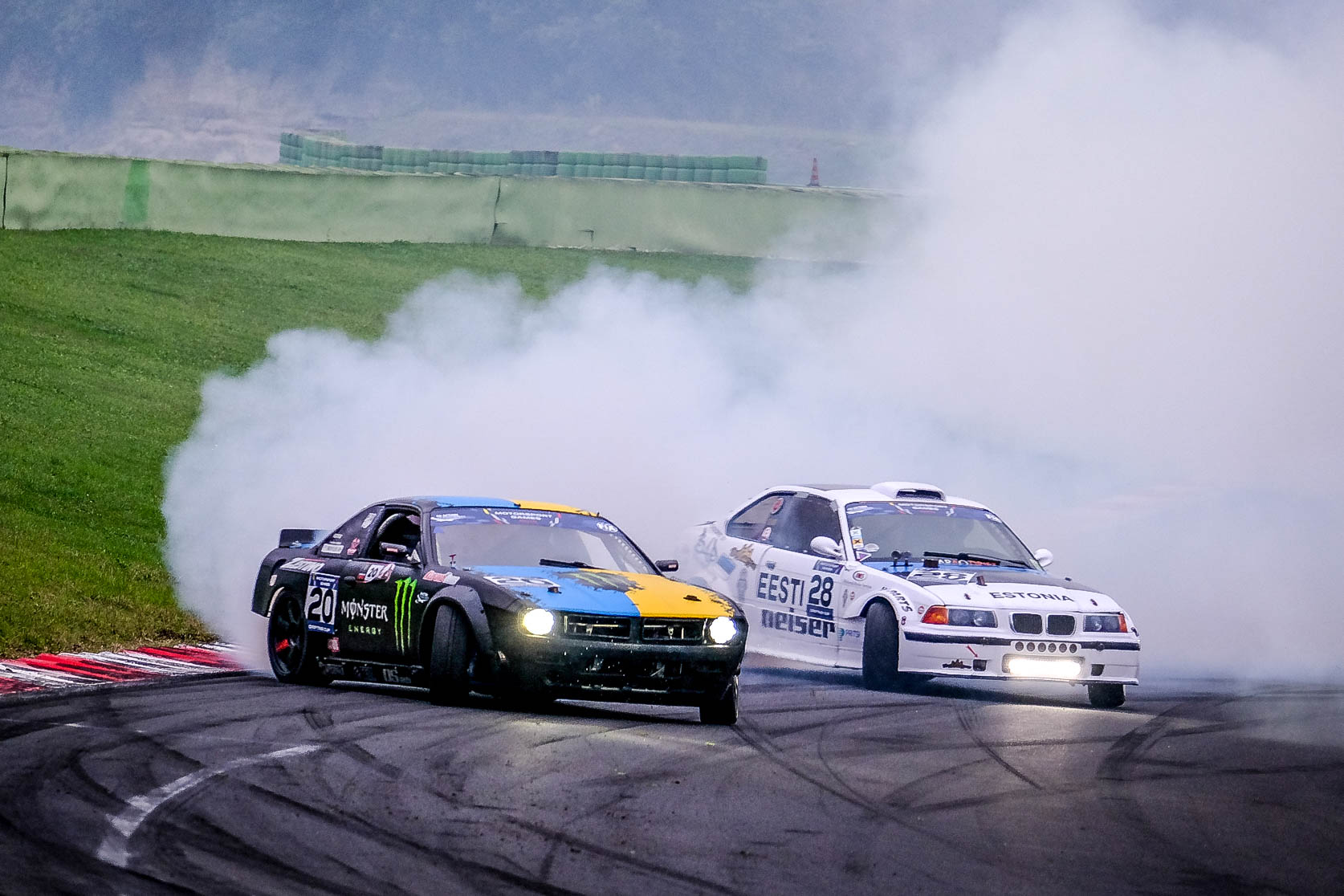 Scandinavia is well represented within the discipline. Sweden have Mikael Johansson (BMW M3 E46) alongside Norway's Odd-Helge Helstad (Nissan S14L) and Denmark's Mikkel Overgaard (Nissan Silvia S15), who both run Japanese power as Toyota and Nissan take on a 19-strong BMW contingent. Another utilising Nissan machinery is that of the UK entry, with Martin Richards hoping to score gold for his country with a venomous Skyline R32 GTST.

Competitors from across national championships will be present while Charles Ng (BMW E92) is a name race fans will be familiar with, having previously competed in the FIA World Touring Car Championship. Nations such as Mozambique and Kuwait will also compete thanks to Zanil Satar (Toyota GT86) and Ali Makhseed (Nissan S13.5) respectively looking to upset the form book in what will prove to be a hugely competitive event.

The action will commence with the exciting qualifying run to give everyone a taste of the skills on display, before the drivers are paired against each other to compete in the knockout stage according to their rank after the initial runs.
Drivers will be scored out of 100 based on Line (40pts), Angle (30pts), Style (20pts) and Speed (10pts) in qualifying runs to declare their ranking. The 16 best drivers will compete over two runs each to determine battle winners - 1st against 16th, 2nd against 15th, and so on - with each leading the way on their retrospective runs. Judges then decide on who performed best over these runs.

Two free practice sessions get underway on Friday 28 October at 10:30 and 13:30 before Qualifying at 16:00, then it's on to the main event on Saturday with Tandem Practice at 10:00 kicking off the day before the Top 32 and Finals take place from 13:45 to decide the medals.
Drifting gained official recognition of the governing body of world motor sport ​​in 2017, with the FIA ​​Drifting Commission established the following year. In 2019 the discipline featured on the bill of the inaugural edition of the FIA ​​Motorsport Games.
Drifting - By the Rulebook:
Drifting is the only FIA discipline where results are determined not by a stopwatch but by a panel of judges, with scoring based on a combination of line, angle, style and speed.
Each driver can score up to 100 points in the solo runs, with the best ones advancing into the tandem battles.
Line is determined by a number of zones located throughout the course with points allocated to outside zones, inner clips and touch & go areas which drivers have to go through with either their rear or front wheels.
Drivers will see their score impacted on their ability to achieve and maintain a high level of angle during their run. Last points are awarded on driver's commitment, fluidity, initiation & average speed.
In the tandem battles, the Judges will look at which driver performs better. The Judges will watch both Run 1 and Run 2, comparing both lead runs and chase runs to each other, allowing them to determine which driver won in each position.
The chase car has to be as close to the lead car as possible, mimicking his angle, line and transitions from corner to corner.
When a clear winner is impossible to determine after the two runs, the judges have the right to request an additional run, called "One More Time".
Tyre tiers are a unique feature of the FIA Drifting Competitions. Four tiers have been established to determine maximum permitted tyre widths based on the weights of the cars.
ENTRY LIST DRIFTING
Click here to download the FIA Motorsport Games - Drifting Entry
TIMETABLE
Click here to view the full FIA Motorpsort Games 2002 Provisional Timetable.